Choosing Between the 2024 Toyota Tundra and 2024 Toyota Tacoma
When it comes to selecting a new truck, Toyota offers two exceptional options for 2024: the Toyota Tundra and the Toyota Tacoma. These new Toyota trucks are known for their reliability, performance, and versatility, but they cater to different needs. In this comprehensive guide, we will explore the key features, specifications, and changes in the 2024 Tundra and Tacoma, helping you make an informed decision based on your specific requirements.
2024 Toyota Tundra: Redesigned for Excellence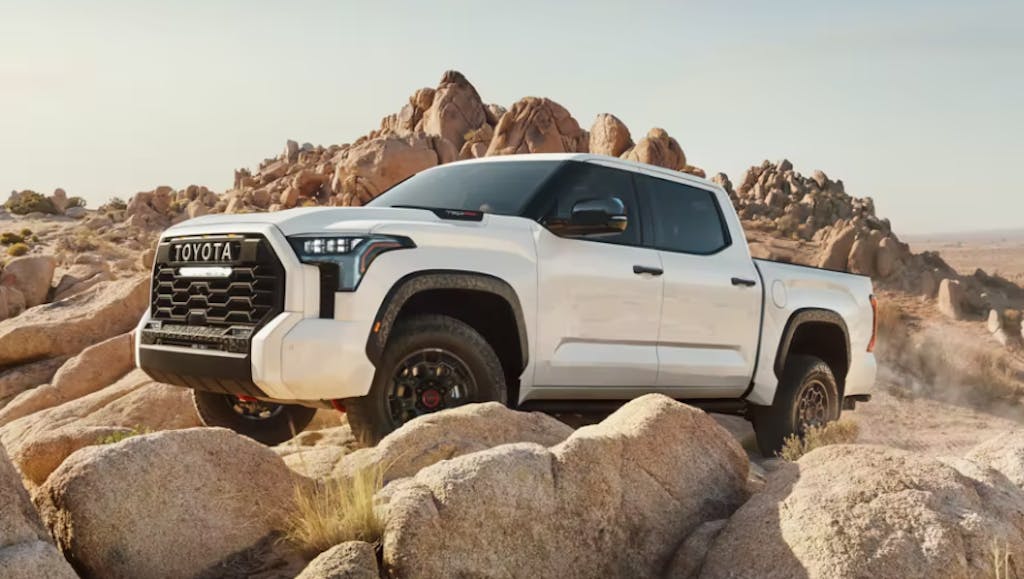 Redesigned for 2022, the Toyota Tundra continues to challenge segment leaders with its unique approach to the half-ton pickup formula.
Updates for 2024 Tundra:
Cosmetic and package updates, including TRD Off-Road and Nightshade packages.

A factory-installed three-inch lift kit is now available.

New exterior color options.
2024 Toyota Tacoma: A Mid-Size Marvel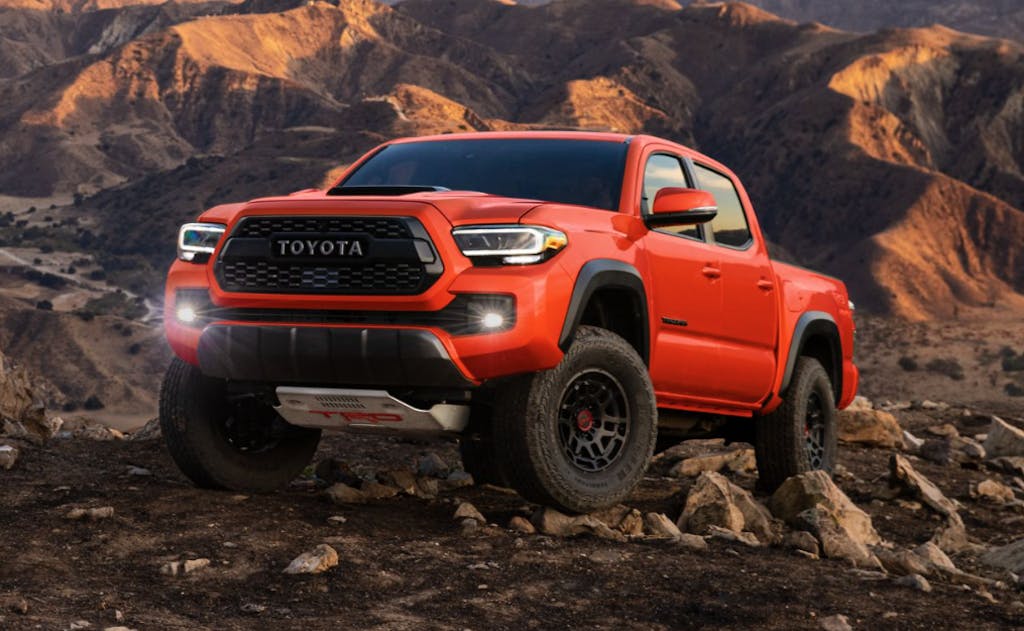 The 2024 Toyota Tacoma is a fully redesigned mid-size pickup truck that's ready to take on its rivals with upgraded power and features.
Updates for 2024 Tacoma:
A full redesign for the fourth generation.

Improved powertrains and more trim levels.

Variety of interior upgrades and seating options.
With both of these high-quality Toyota Trucks seeing updates into the newest model year, let's delve into the details between these two trucks:
| | | |
| --- | --- | --- |
| Feature | 2024 Toyota Tundra | 2024 Toyota Tacoma |
| Engine Options | Turbocharged V-6 and Hybrid | Turbocharged 2.4-liter Four-Cylinder and iForce Max Hybrid |
| Trim Levels | SR, Limited, TRD Off-Road, and more | SR, SR5, Trailhunter, TRD Pro, and more |
| Towing Capacity | 12,000 pounds | Up to 6,500 pounds |
| Payload Capacity | 1,940 pounds | Up to 1,709 pounds |
| Interior and Comfort | Improved Material Quality | Modern Dashboard and Seating |
| Infotainment and Connectivity | 14-inch Touchscreen, Apple CarPlay, and Android Auto | Up to 14-inch Touchscreen, Wireless Apple CarPlay, and Android Auto |
| Safety and Driver-Assistance Features | Toyota Safety Sense 2.5, Blind Spot Monitoring, and more | Standard Driver-Assistance Technology, Optional Blind Spot Monitoring, and more |
Choosing the Right Truck for You
When it comes to deciding between the 2024 Toyota Tundra and Toyota Tacoma, it's crucial to consider your specific needs and preferences. Here are some key factors to keep in mind:
Size Matters:

The Tundra is a full-size truck, offering more cabin space and a higher towing capacity. If you need a larger, more powerful truck for heavy-duty tasks, the Tundra might be the way to go. On the other hand, if you prefer a smaller, more agile vehicle for city driving and occasional light hauling, the Tacoma could be your ideal choice.

Performance:

The Tundra boasts more engine options, including a hybrid, while the Tacoma focuses on a turbocharged four-cylinder and an iForce Max Hybrid. Consider your performance requirements and whether you need the extra power and capabilities of the Tundra.

Interior Comfort

: Both trucks offer improved interiors, but the Tundra, with its larger size, provides more space and luxury features. If you value comfort during long drives, the Tundra might be more appealing.

Technology

: The Tacoma features the latest tech, including a sizable touchscreen and advanced infotainment features. If cutting-edge technology is a priority, the Tacoma shines in this department.

Off-Roading:

The Tacoma offers more off-road-oriented options, making it a fantastic choice for those who love to explore the great outdoors.

Budget:

Price is always a critical factor. The Tacoma is generally more affordable than the Tundra, so make sure to evaluate your budget carefully.
In the end, both the 2024 Toyota Tundra and Toyota Tacoma have their unique strengths, and the right choice depends on your individual truck needs. Whether you prioritize power, size, technology, or off-road capability, Toyota offers an option that suits you.
Selecting the perfect truck between the new Toyota Tundra and the new Toyota Tacoma should be a decision made with careful consideration. These trucks offer a wide range of features and capabilities, and understanding your specific requirements will lead you to the truck that best fits your lifestyle and preferences. Happy truck shopping!
Back to Parent Page